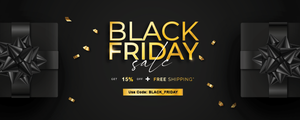 Oud Republic
We, house of Pana Dora are honored to present our new Imaginary Woody fragrance Oud Republic.

Oud has always been the favorite perfume of the heroes of ancient mythologies due to its scarcity, difficulty in extracting it and its magical scent. That is why the perfumer, Ibrahim Al Zouabi, used to call it the liquid gold.
On a cold Swedish winter night, while the perfumer was sitting by the fireplace and reading an ancient myth, he decided to design a warm fragrance that reduces stress, calms the heartbeat, restores inner peace, and stimulates the hormones of happiness. At the same time, it's inspired by the scent of princes, kings, and nobles of the Middle Ages.
He planned to build an Oud fragrance, but with a unique and different feeling from all the existing Oud perfumes. The blending of jasmine and saffron with Bulgarian roses and amber, in addition to oud, musk, and vanilla, took the fragrance to a sensual, imaginative, exciting, and attractive space, to be the new imaginary woody perfume from the house of Pana Dora.
Top notes
Saffron, Jasmine, Geranium, Thyme, Pamplemousse.

Middle Notes
Amber, Wood, Lavender, Cardamom, Cypress, Rose Valley Bulgaria.

Base Notes
Fir Resin, Musk, Sweet Amber, Vanilla, Agarwood, Cedar, Sandalwood, Vetiver.
Shop now
Discover Exquisite Aromas: Pana Dora Sweden Fragrance Collection"
---